Gwennili s'est donné pour objectif de nombreuses actions dont voici les principales…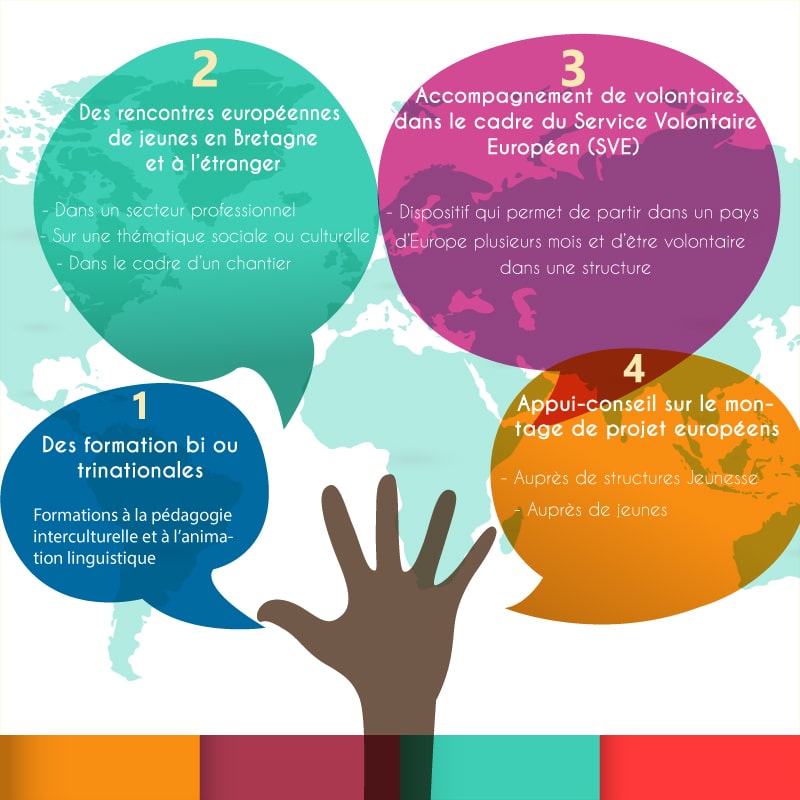 YOUNG PEOPLE'S TRAINING to increase their civic commitment. By deepening their knowledge of the social, political and economic context of the neighbouring countries and learning about democratic values.
OPENING MINDS in order to live together with other cultures.
INCREASING PROFESSIONAL SKILLS through encountering new methods, mobility and the development of language skills.
CO-OPERATING WITH THE OTHER, so that skills do not counteract each other but complement each other.